Montana Woodworks® is nestled in a remote valley between the Rocky and Purcell mountain ranges (with the main mode of transport used by the local community being bicycles or Horse and Buggy) The highly skilled artisans there lovingly craft beautiful indoor and outdoor furniture for your family to enjoy for generations.

Each item is covered by a 20-year Guarantee and signed by the Master Craftsman that created the piece they form part of our signature range
Watch their Production Process video
View Montana Woodworks® Product range Video
The Montana Woodworks
®

Process
All Montana Woodworks® products are handcrafted in Montana using only solid, American-grown wood that is sourced from the Kootenai National Forest (that surrounds their facility) The "dead standing" trees are felled by hand, carried by hand and then peeled and manufactured by hand.

The artisans create each piece using tried-and-true methods such as "mortise" and "tenon" joinery — a technique used for millennia to join two separate pieces of wood into one solid, functional assembly that will last for a lifetime.

"In harmony with our responsibility to respect and maintain our precious environment, skilled woodsmen harvest only the "dead-standing" Lodgepole Pine from nearby forests."
Montana Woodworks
®

Collections
The Glacier Country Collection
Hand crafted by the artisans at Montana Woodworks® the Glacier Country Collection features a truly remarkable finish reminiscent of the "Grand Lodges of the Rockies" circa 1900. First craftsmen remove the outer bark using an old-fashioned draw knife while leaving the inner cambian layer intact for increased texture and contrast. After assembly each piece is completed in an eight step, professional finish process that applies premium grade stain and clear lacquer for a stunning, low maintenance finish. The result? Dark rich hues and warm tones provide an extraordinary appearance to compliment your exceptional rustic lifestyle!

Using only "dead-standing" lodgepole pine each item is handcrafted in the mountains of Northwest Montana and is exclusively supplied to New Zealand by Silkwood Living in the Bay of Plenty.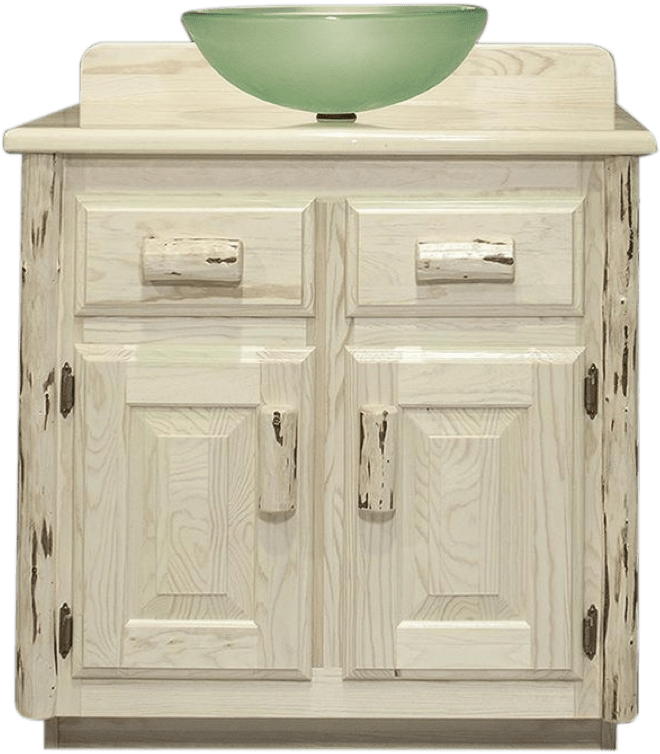 The Montana Collection is a classic of time and design; featuring skip peeled logs and accent pieces, this line offers a dramatic contrast to the mass produced, machine peeled logs so prevalent in the marketplace today. The Master Craftsmen at Montana Woodworks® hand craft each piece with an attentive eye toward creating a one of a kind, heirloom quality item that will last for generations to come. The items in the Montana Collection are available "ready to finish", lacquered or stained & lacquered. All pieces in the Montana Collection (like all our items) are created one at a time and signed by the artisan who makes it.

The Montana Collection has had most of the cambian layer removed (by hand peeling the logs). This results in a lighter coloured product.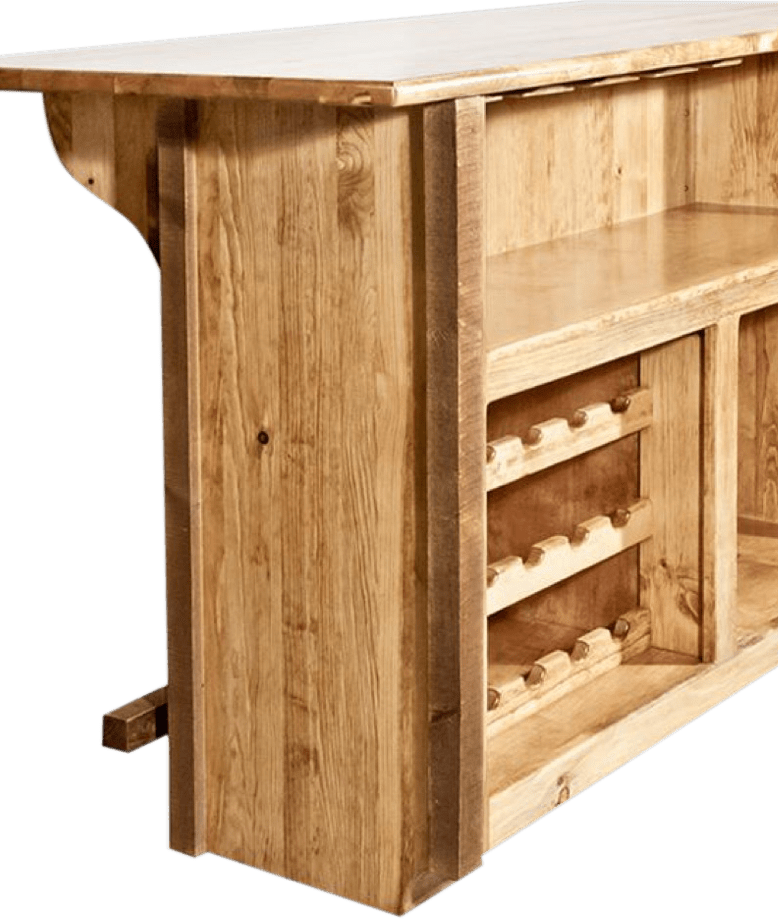 An Awesome Alternative
The Homestead Collection features timbers and trim pieces that are square sawn for a rugged look suggestive of the homes and furniture once found on the western frontier of early America. This "timber frame" or "Barn Wood" style gives the customer the opportunity to own rustic furniture without the look of log furniture.

The items in the Homestead Collection are available ready to finish, lacquered or stained and lacquered.

All logs are environmentally harvested by hand.